Robotic Surgery Basics
CUVIS system provides faster time of recovery for the patient, minimal blood loss during operation and near to natural fitting of the implant to the knee.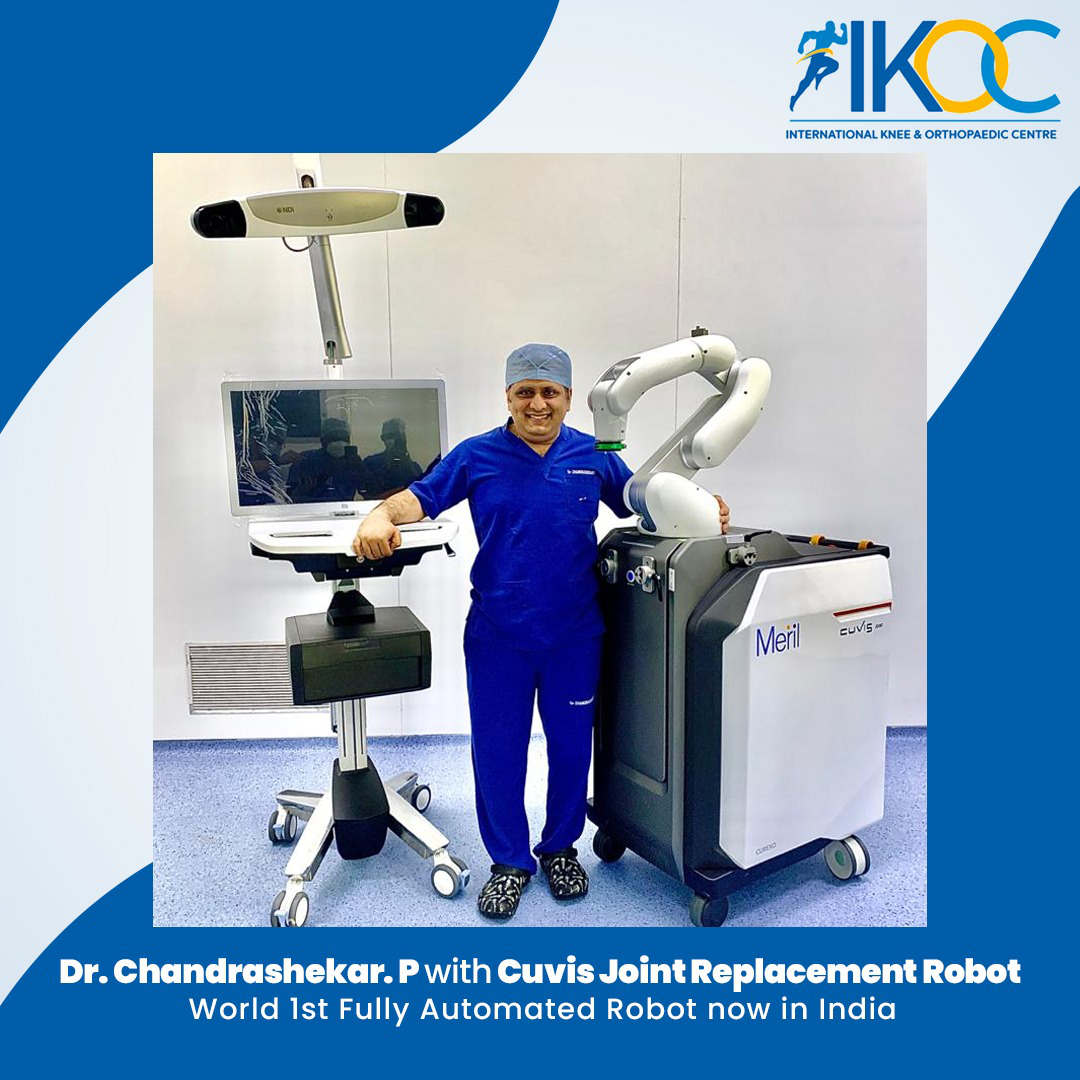 The robotic arm of the device consists of an operating software, controller, milling tool and irrigation facilities. The device also has a software for surgical planning. Since, the bone structure for every patient is different, the doctor can look at the three dimensional images of knee of the patients before the operation and can plan for personalised surgeries.

There is also huge amount of flexibility associated with the device. It can check for intraoperative gap checking and also aid in gap balancing. There is manual option to stop the robotic arm if the operation does not go as per the planned way. Using the robotic system both total and partial knee replacement can be performed.
Computer Assisted Surgery Basics
Today approximately 7% of all joint replacement surgeries are completed with the aid of computer navigation technology.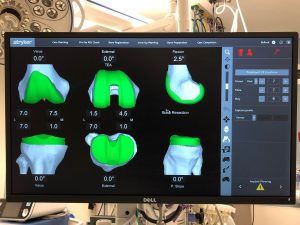 Computers have been assisting surgeons in the operating room since the 1980s. Today approximately 7% of all joint replacement surgeries are completed with the aid of computer navigation technology. Similar to the GPS in your car, these devices guide surgeons to precisely position the components of a hip or knee replacement.

These tools can help surgeons decide what thickness of bone to remove and how to improve limb alignment. In theory, a well-balanced and properly aligned joint replacement should, like your new car tires, last longer if in acceptable alignment. The number of joint replacements done with this technology may grow over the next decade as it continues to improve. Computer-assisted surgery (CAS) enables the surgeon to customize each joint replacement operation down to the degree and millimeter.
Knee, Hip and Shoulder Problems Details
We've 25+ years of experience with deep expertise in knee, hip and shoulder related problems.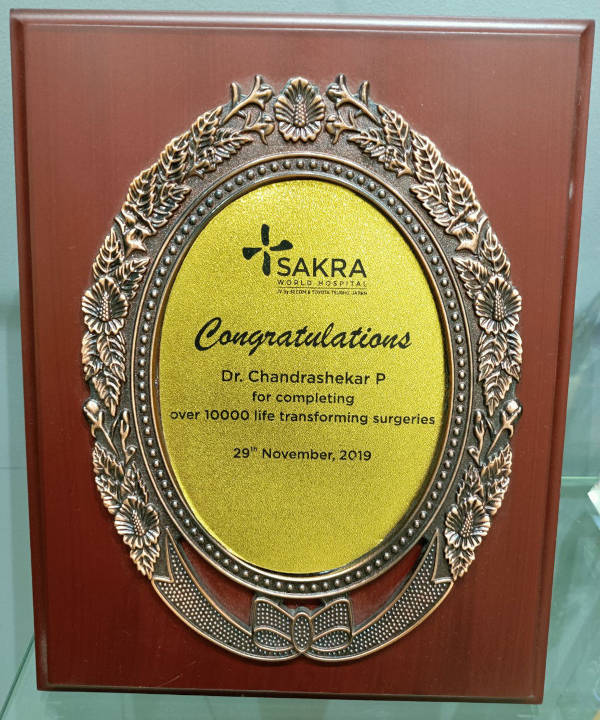 Dr. Chandrashekhar P. is HOD, Orthopedics at Sakra World Hospital and has completed 10,000 surgeries in 2019. He has been consistently performing surgeries successfully with the help of latest technology like Cuvis Robot from Japan.

Not all problems need surgery and we do specialize in preservation of the joints as well. Treatments are available.

If you're looking for a second opinion on knee/hip/shoulder related problems, IKOC is the perfect place to reach him.
Arthroscopy & Sports Medicine Expertise
Dr. Chandrashekhar P. has performed 5,000+ arthroscopies so far.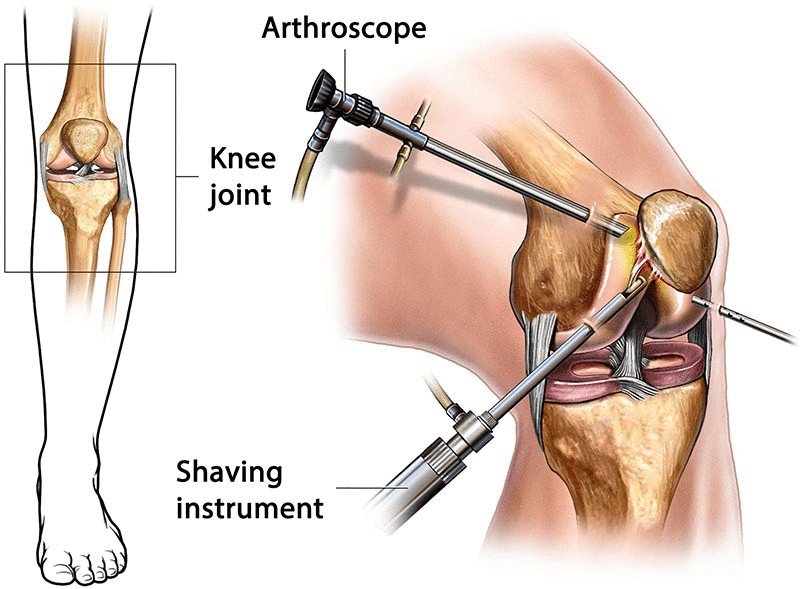 Arthroscopy (ahr-THROS-kuh-pee) is a procedure for diagnosing and treating joint problems. A surgeon inserts a narrow tube attached to a fiber-optic video camera through a small incision — about the size of a buttonhole. The view inside your joint is transmitted to a high-definition video monitor.

Sports related injuries can be diagnosed and treated with arthroscopies.